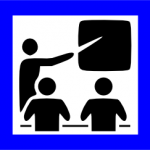 Ethics Training
MAS has developed an Ethics Training Session available upon request by any Department.
Ethics – principles relating to right and wrong conduct.
Strong ethics means treating others right and doing what is right.
Ethical standards in the workplace are important to the success of an employee and their organization.
Fraud Training
MAS has developed a Fraud Training Session available upon request by and Department.
Your "average" fraudster:

Worked in an organization for many years
Considered trustworthy
In a more senior position
Occupational Fraud Red Flags:

Does not seek promotion.
Rarely takes holidays.
Tends to shift blame and responsibility for errors.
Be alert so a situation can be avoided
Internal Controls Training

General IC Sessions – held twice a year.
IC Training – Faculty Focused – upon request.